Oral Sedation Sleep Dentistry Burtonsville Silver Spring Columbia Maryland
Oral sedation dentistry provides numerous benefits for different needs. When considering oral sedation dentistry, our sedation dentist will take many factors into consideration including your overall health. However, if you fit into one of these groups, sedation dentistry might be the best option for you.
Severe Dental Anxiety or Fear
Sedation dentistry can make a fearful trip to the dentist far more manageable. Each day in our office we work with patients who suffer from dental anxiety. Don't let fear or nervousness hold you back from receiving the dental care you deserve. Contact us for more information.
Gag Reflexes
A routine dental examination can be problematic if you have an overactive gag reflex. Sedation dentistry  and sleep dentist therapy can be utilized in many of these cases. You will be able to relax comfortably in our office without needing to feel concerned about gagging.
Fear of Needles or IVs
Many other sedation therapies involve the use of needles or IVs. This can be an additional source of fear if you are anxious around needles. We use oral sedation therapy which does not utilize any needles or IVs.
Special Needs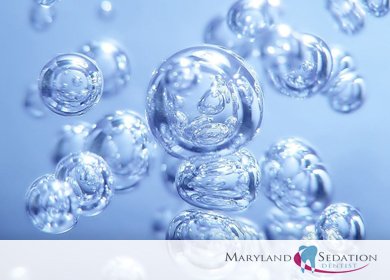 Each patient has different needs. Oral sedation dentist therapy can be beneficial to patients with hyperactivity or those who have difficulty remaining still. Our team is trained and experienced in working with patients with special needs. We will study your medical history before deciding on an appropriate course of action.
Oral sedation dentistry can be a welcome change for you. Don't let fear, anxiety, or embarrassment prevent you from receiving routine dental care. We will work with you directly and evaluate your individual needs to determine if you are a candidate for oral sedation therapy. Know that you have options.
For more information about oral sedation therapy or to schedule your visit to our office, please contact us.