Full Sedation for Teeth Cleanings and X-rays when necessary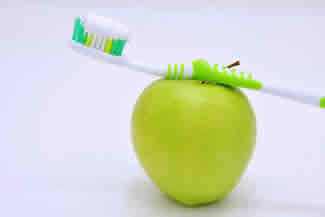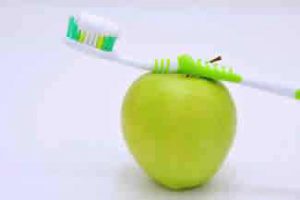 If the thought of getting your teeth cleaned scares you away from the dentist, you are not alone. Many people do not go to the dentist because they have unusually sensitive teeth, severe gag reflexes or fear stemming from past horrifying experiences at the dentists. For this reason Dr. Adams is one of the only dentists who sedate for regular teeth cleanings, xrays and routine dental appointments. we are located in Burtonsville Maryland.

Dr. Adams has done thousands of dental procedures under  sedation. "my goal is to perform your dental work under sedation quickly, carefully and safely with as little trauma as possible while you sleep comfortably through the procedure…only to wake up when it is all done." Fillings, crowns, teeth whitening, cosmetic veneers are available with sedation.
Sedation for teeth whitening:
Over time numerous things can make your teeth lose their whiteness – smoking, utilization of espresso and other dim drinks and simply typical wear and tear can make teeth seem yellowed or recolored. Brightening is a reasonable and safe choice to bring back their shine. Brightening has turned into an exceptionally well known methodology for improving grins.
Other alternatives to Whiten Teeth
Home brightening packs are commonly the favored method for brightening. With this choice, the patient is in charge of utilizing the arrangement reliably until the point when they see the coveted whiteness. Impressions are made of teeth with the goal that the brightening plate utilized as a part of home are custom fit for the patient. The brightening arrangement will be put into these plate and worn for particular timeframes. Wearing the plate occasionally will help in keeping up the outcomes once the coveted brightening is accomplished.
Metal Free Zirconia and Porcelain Crowns:
There are times when your dental specialist will prescribe crowns. A crown or top is a metal or potentially porcelain covering that is put over the tooth surface, reestablishing quality and appearance. Crowns are required when a filling isn't sufficient to give tooth appropriate structure, to settle cracks, or loan bolster for spans. Crowns enhance the appearance and structure of the tooth. We do not use any metal in our crowns.
Crowns ordinarily comprise of two arrangements. Impressions are made and sent to a nearby research center keeping in mind the end goal to make the custom crowns. For position, the tooth will be desensitized keeping in mind the end goal to expel any current rot and to shape the tooth for the new crown. An impermanent crown will be put on the tooth to secure it while the better and brighter one is being made. It is critical that extraordinary care be taken with the impermanent to abstain from slackening. At the point when the new crown arrives, the patient will come back to the workplace for situation and fitting.
Porcelain Veneers:
Porcelain facade are a lovely choice for making the grin you've generally needed. Facade comprise of thin sheets of porcelain that are joined to the front of the teeth, enhancing shape, size and shading. With the initial step of the procedure, the current teeth are buffed and formed and an impression is taken. The particular shading that will be utilized is additionally picked. With the second step, holding cement will be utilized to append the facade to the teeth and a light pillar will set the glue.
Tooth Colored, Porcelain BPA free Fillings :
Previously, silver or gold fillings were utilized. Presently Composite pitches can be utilized but we use BPA free porcelain fillings. The fillings are utilized to settle teeth that have been harmed by rot as well as cracks. The influenced bit of the tooth will be evacuated and supplanted with composite filling. They are alluring since they coordinate existing teeth and with legitimate watch over numerous years.
Fillings should be possible amid one arrangement. Anesthesia is important with a specific end goal to enable the dental specialist to expel rot and apply pharmaceutical to additionally ensure nerve endings. The filling is formed and smoothed to guarantee a bona fide look and feel.