Dental Services we Do with Sedation Dentistry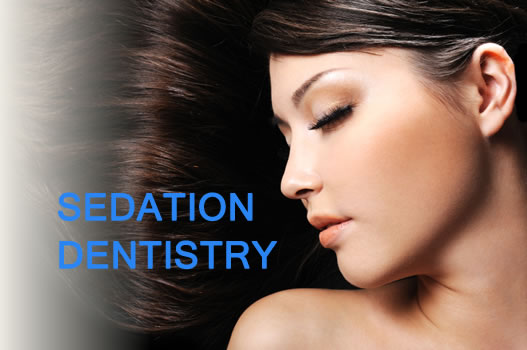 We specialize in providing regular and complex dental care for those who need an IV Sedation Dentist for routine dental care. Whether you require a tooth extraction under sleep sedation, amalgam mercury filling removal, dental tooth implants or you're looking for full mouth implants, the sedative dentists can handle all your dental needs. Here's a brief overview of the services that are provided at Maryland sedation dentist in Burtonsville Maryland.
Loss of even a single natural tooth can significantly affect your smile as well as chewing and speaking efficiency. Currently, the most convenient and durable replacement option for missing natural teeth are dental implants, owing to their excellent esthetics, strength and long life. Unlike the dentures, a minimum of four implants can be used to provide a fixed or removable prosthesis, that can be used to replace all missing teeth in one jaw.
Holistic Dentistry
Dr. Adams practices holistic dentistry and believes in using natural and safe restorative materials. All the services provided by us carry minimal risk of adverse effects, so that you can get your family treated at our office and without having to fear toxic effects of dental materials.
Mercury fillings are unsightly, and they also release Mercury gas. Dr Adams is accredited by the IAOMT to remove amalgam fillings safely. We replace the mercury fillings with porcelain fillings or zirconia crowns. At Maryland Sedation Dentist, we can help you get rid of your old amalgam fillings safely. And of course we do fillings under IV Sedation.
Are you not happy with your smile? Don't worry, we will take care of that at Maryland Sedation Dentist. We provide all kinds of cosmetic dental services such as porcelain veneers, zirconia crowns and bridges and teeth whitening. We also provide a complete smile makeover for those patients who want to enjoy completely new looks and smile.
Although we try our best to preserve and restore your teeth in every possible way, sometimes teeth that cannot be salvaged, have to be extracted. Our highly qualified and experienced team of dentists is fully equipped in performing all the surgical procedures such as routine and complex tooth extraction, impaction and root end surgery.
Why You Should Visit Us?
At Maryland Sedation Dentist, we want you to remain comfortable and relaxed during your treatment. Therefore, Dr. Gary Adams performs many procedures under sedation so that dental treatment turns out to be a pleasant experience.
Did you know that we are among only a few dental offices in the Washington DC and Maryland region who are fully qualified to perform routine procedures such as fillings, scaling and tooth removal under IV sedation? This means that you won't even feel the slightest pain or discomfort during your treatment.
This is especially beneficial for those patients who are afraid of dental treatment and would rather bear an agonizing toothache, rather than visiting a dentist. Sedation can help you relax while your dentist performs the required procedure. So what are you waiting for? Book an appointment with us today (recommended) or visit us today at our office. You can visit us here.