Sleep Dentist in Burtonsville near Silver Spring an Columbia Maryland
---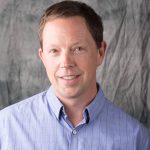 Gary Adams DDS practices IV sedation dentistry.  He is a holistic dentist by philosophy. Dr. Adams did his IV Sedation training at Duquesne University and is certified through the Maryland Board of Dental Examiners. Dr Adams has advanced training and extensive experience in the areas of Implants, Cosmetic, TMJ-TMD Dentistry and Oral Surgery. Dr. Adams received his undergraduate degree from The University of Virginia in Biochemistry.
Dr. Gary Adams is the founder of Maryland Sedation Dentist. Dr. Adams received his Doctoral degree from The University of Maryland Dental School with a degree of Doctor of Dental Surgery (DDS in 2001), and completed a clerkship in treating Special/Medically and/or mentally compromised patients at The University of Maryland Dental School.  Dr. Adams has also trained at the Dawson Academy which is an advanced educational facility focusing on the diagnosis and treatment of TMJ-TMD problems, cosmetic dentistry, clenching and grinding problems and teeth wear problems. Dr. Adams is a member of the IAOMT.org  Dr. Adams has successfully placed over 4000 dental implants including many zirconia-ceramic tooth implants.
Dr Adams is a consultant and speaker for Zeramex, a zirconia-ceramic implant company base in Switzerland. Ceramic implants are a great technology for tooth replacement since the implants are tooth colored and metal free.