Sleep Dentists for Sedative Dentistry and Sedation in Rockville Maryland
Kimberly A. Baer, DDS was born and raised in Maryland. She received her undergraduate degree from University of Maryland, College Park and her Doctoral degree in Dental Surgery from the University of Maryland.  Dr. Baer is certified by the Maryland Board in the area of IV Sedation and practices Sleep Dentistry at Maryland Sedation Dentist in Rockville Maryland. Dr. Baer is the co-founder of Maryland Sedation Dentist.  Dr. Baer was involved with Operation Smile Dental Mission in Vietnam and spent some time working with children. Dr. Baer spent a year at NYU studying implants and has a Maxicourse Certificate in Dental Implant Placement.
Dr. Kimberly Baer is a certified Invisalign and Lumineers practitioner. Dr. Baer has been trained and is certified by the IAOMT in mercury filling removal, Holistic, Naturopathic and Biologic Dentistry. Natural Dentist Associates located in Rockville and Burtonsville, Maryland utilizes the latest technology with special air filtration and all natural, safe materials.
"I love offering sedation, my clients always have a positive experience and the atmosphere is completely relaxed." says Dr. Baer
---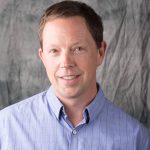 Gary Adams DDS practices IV Sedation Dentistry and is a Holistic dentist in philosophy. Dr. Adams has advanced training and extensive experience in the areas of Implant, Cosmetic, TMJ Dentistry and Oral Surgery and Emergency Dentistry. Dr. Adams received his undergraduate degree from The University of Virginia in Biochemistry. Dr. Gary Adams is the co-founder of Maryland Sedation Dentist. Dr. Adams received his Doctoral degree from The University of Maryland Dental School with a Degree of Doctor of Dental Surgery (DDS), and completed a clerkship in treating Special/Medically and/or Mentally compromised patients at The University of Maryland Dental School.  Dr. Adams has also trained at the Dawson Academy which is an advanced educational facility focusing on the diagnosis and treatment of TMJ/TMD problems, Cosmetic Dentistry, Clenching and Grinding problems and teeth wear problems.  Dr. Adams is a member of the IAOMT.org  Dr. Adams has successfully placed over 1300 dental implants.
To date Dr. Gary Adams has placed and restored over 1300 successful implants. Dr Adams has been a practicing dentist since 2001. Since starting his dental practice he has taken numerous continuing education courses to ensure he always has knowledge of new, innovative dental procedures. Dr. Adams is experienced in treating a wide variety of patients ‐ children, adults, cosmetic surgery patients, and even other dental professionals.